Overview¶
The main operating procedures for Nays2d+ are as follows:
Starting Nays2d+¶
The startup of Nays2d+ on iRIC is as follows.
Start iRIC and select [Create New Project(N)]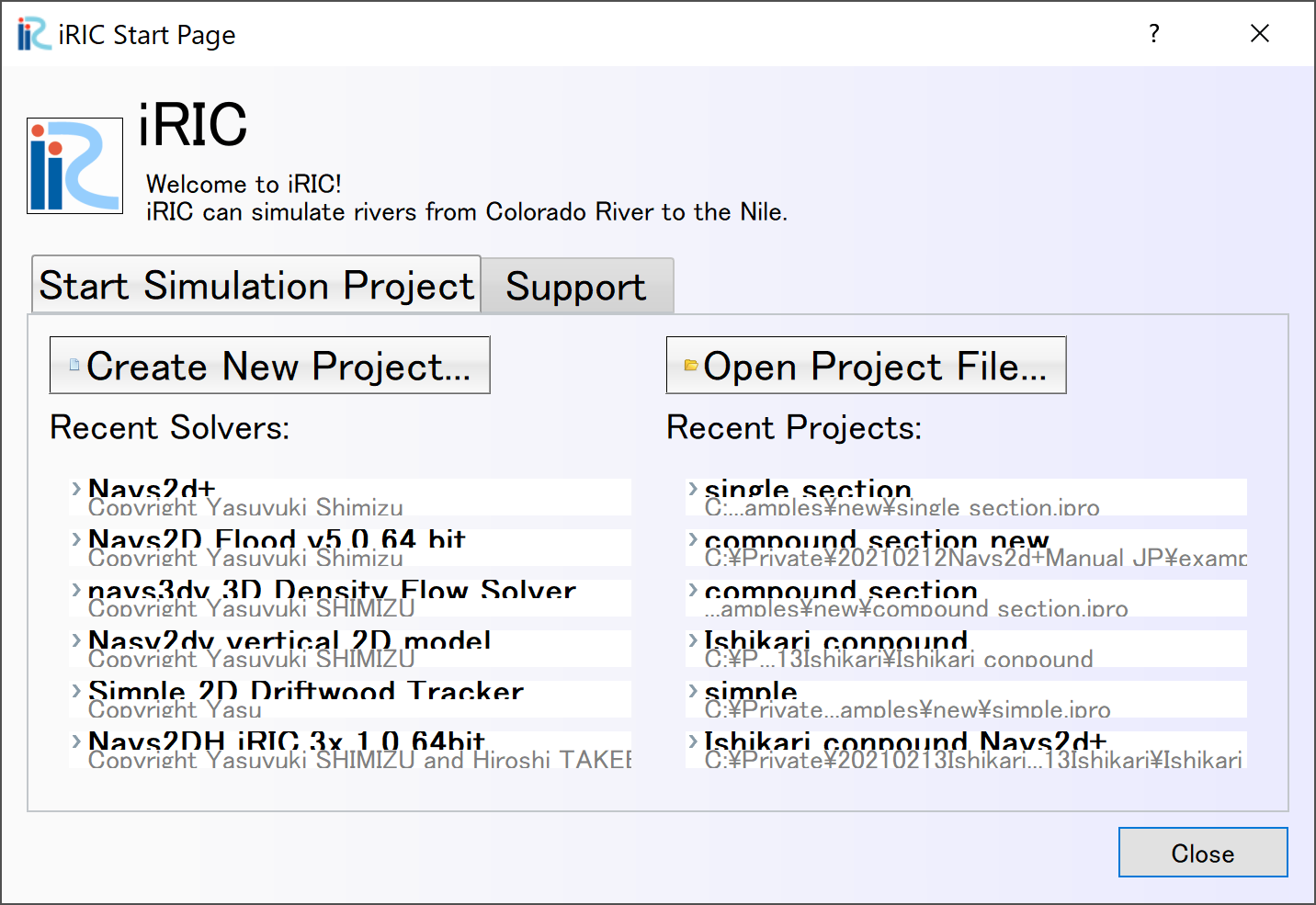 In the [Select Solver] window, Figure 2 , Select [Nays2d+] and click [OK].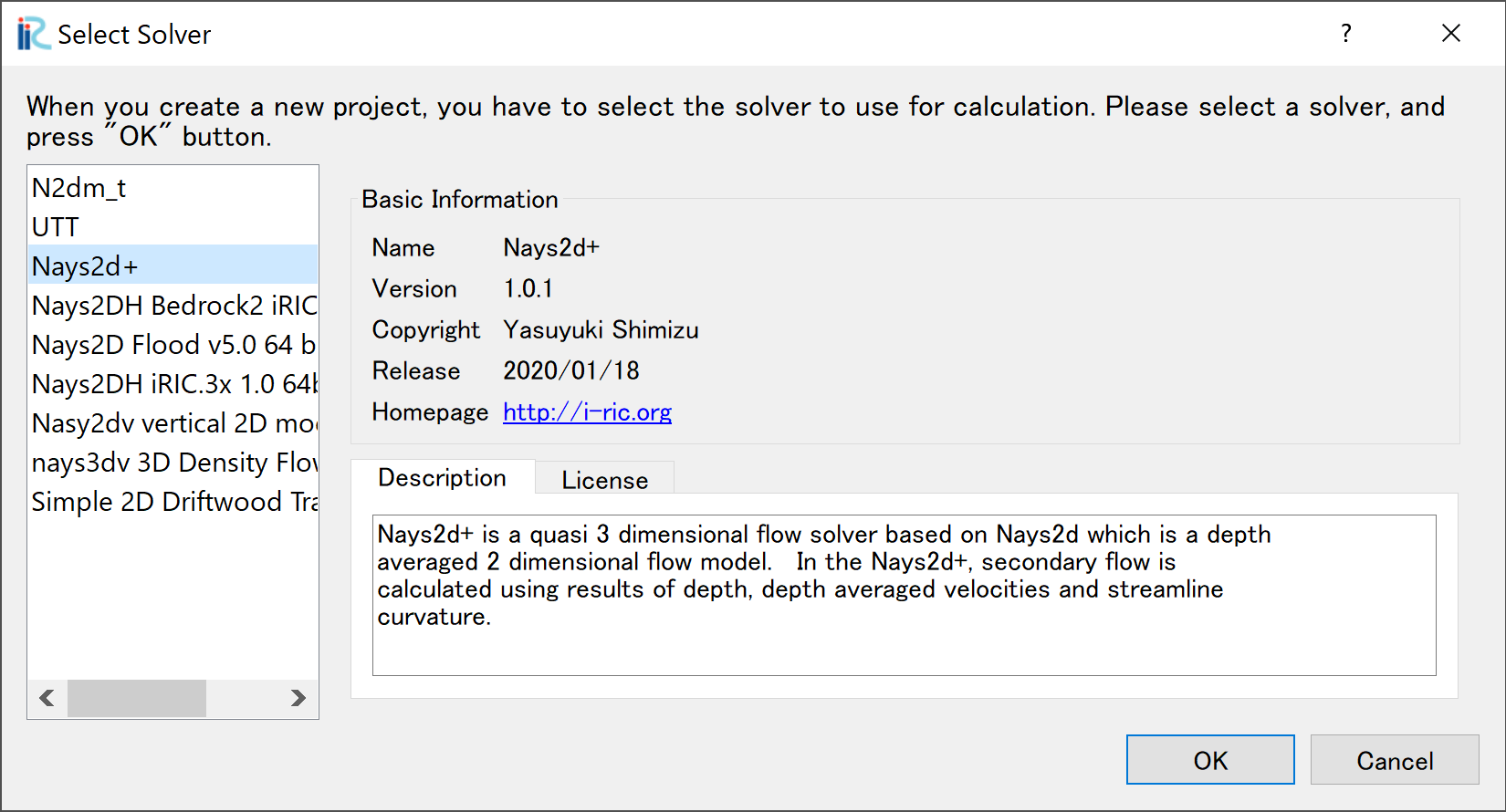 Untitled in title bar-iRIC 3.x.xx.xxxx A screen with [Untitled - iRIC 3.x.xx.xxxx][Nasy2d+] appears Figure 3.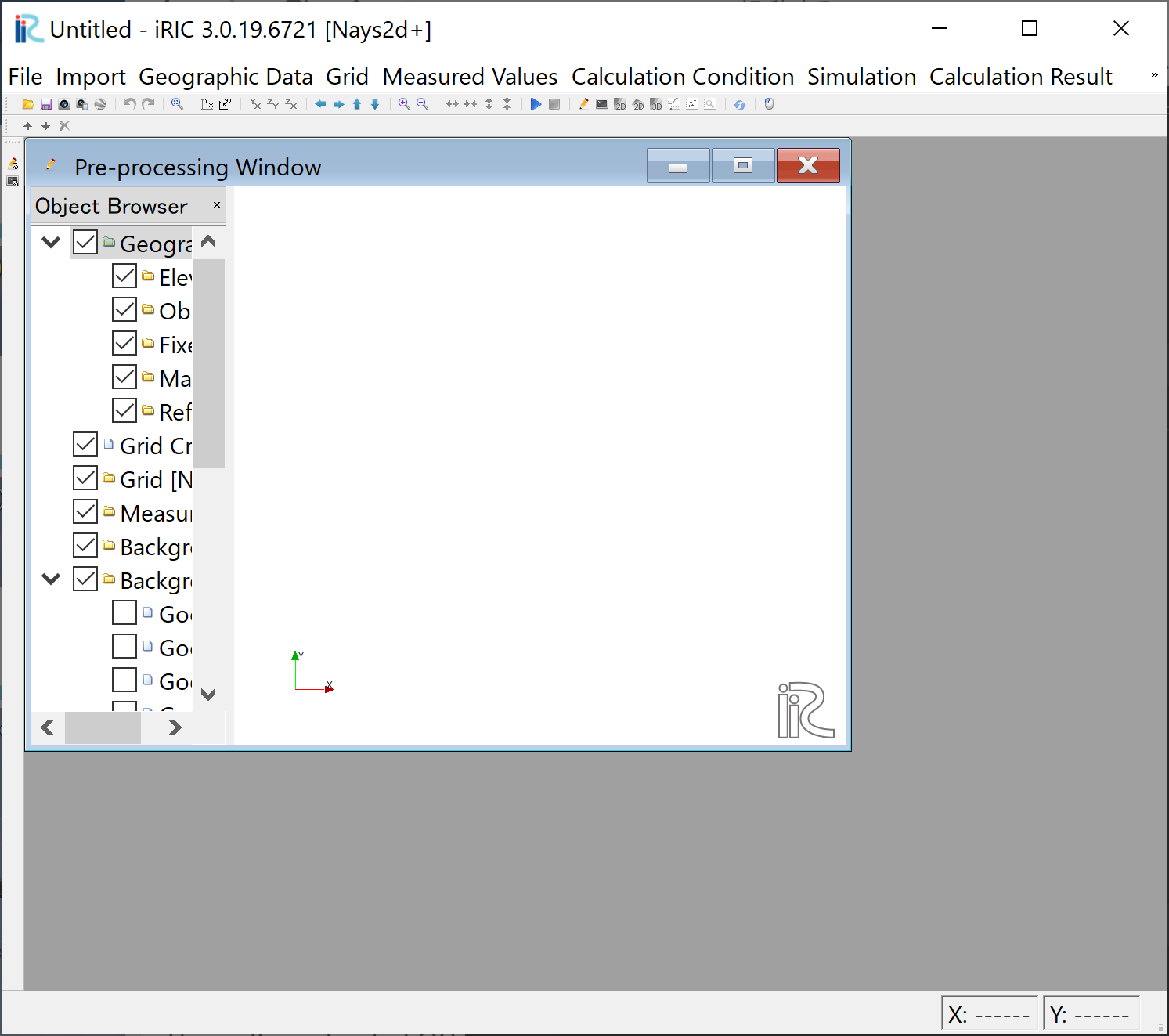 Preparations for using Nays2d+ are complete.
After this, the procedure is as follows. The actual operation method will be explained in the Examples in the next chapter.
Create computational grid

Set computational condition

Run the solver

Show the results